Back
Rob Pearson
Posted on March 13, 2019 | jai
Rob Pearson handles the business, commercial and fleet accounts for Boyer Auto Group. Working primarily out of the flagship location, Michael Boyer in Pickering, Rob has an extensive knowledge of the GM brands.
Whether you're looking to place a 100 unit+ business order or to purchase a few new cargo vans for your independently owned small business, Rob can help guide you through your options.
For more information or to place an order, contact Rob on his cell or via email (above), or reach him at the Pickering location, ext. 381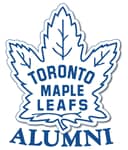 A former player for the Toronto Maple Leafs, Rob Pearson has also teamed up with Boyer's to help out with multiple community and charitable events. As an active member of his community and with his impressive presence in the world of sports, Rob loves to inspire local children on and off the rink. If you are interested in Rob's charitable involvements, contact him directly using the information above.